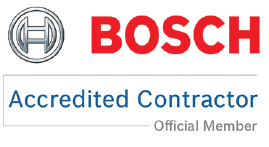 What is an ABC Contractor?
Accredited Bosch Contractors are members of a select group of professional heating and air conditioning installers. They are individually selected by Bosch, then inducted into the program, factory-trained, and equipped with the information and tools required to install, service, and maintain Bosch and Buderus equipment to the highest standards. Only an ABC Contractor is authorized to provide a one-year extended warranty in addition to the standard Bosch product warranty for the owner's added peace of mind.
If you would like a free estimate from one of our sales staff, please call 781-453-9500 or e-mail us and someone will get back to you very shortly.