Radiant Heating Installation Services
Let Needham Mechanical give you a wonderfully comfortable heating option by combining a boiler with your radiant heat system. Boilers can be used for space conditioning, floor warming, snow melting or other radiant heat applications. Radiant systems warm floors and objects around your home, creating a more comfortable balanced climate while keeping hardwood and tiles floors warm and inviting.

Radiant heat products can also help relieve that daunting task of snow removal. Whether it is a driveway, sidewalk or porch, radiant heat can be designed to melt the snow and ice for a clear and safe path.
If you would like a free estimate from one of our sales staff, please call 781-453-9500 or e-mail us and someone will get back to you very shortly.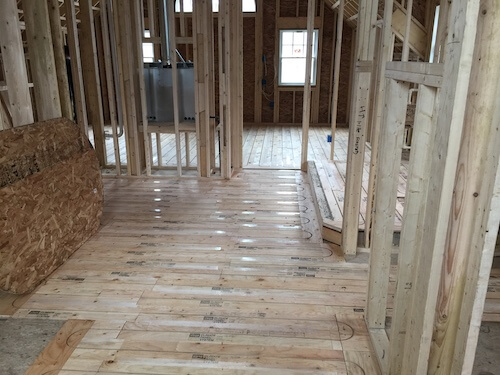 Radiant Flooring
Radiant heat is most commonly used as a heating mechanism to warm the floor that you walk on.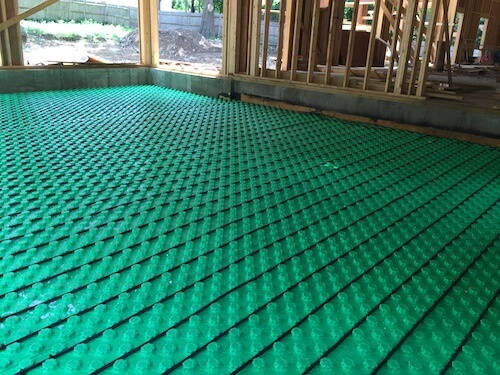 Radiant Garage Floor
Radiant heat can be used on the flooring within a garage to keep the floor warm.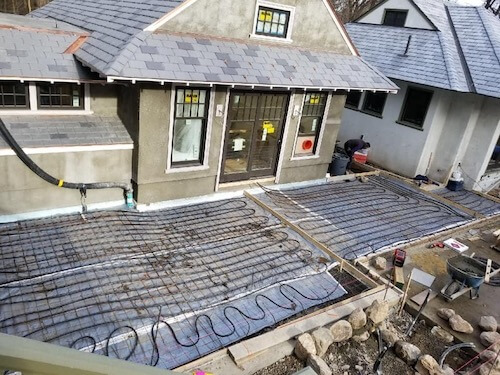 Snow Melt System
Radiant heating can be used as an effective way to melt snow during the winter months. This is an example of an outdoor snow melt system for a patio and walkway.